Yesterday was the most beautiful November day I can ever remember. There was not a cloud in the sky, the wind was fairly calm and the sun was warm. After several days of dull & grey, the blue skies & warm sunshine were a very welcome change. I think the people I work with, including myself, had been feeling some 'cabin fever' this week, cooped up in our tiny little office space. We all needed to get outside! So we decided, rather unofficially, to do our company photo shoot up on a lookout over the valley for our Christmas card. (a little late this year but better late than never) So I whipped up there a couple minutes early in order to get a few moments in the fresh great outdoors & take a handful of photos of the valley. It was breathtaking!
I did NOT want to go back to work after that.

As I looked down across the valley thru my viewfinder, one particular verse kept playing over in my head. "I will lift up my eyes to the hills - From whence comes my help? My help comes from the LORD, who made heaven and earth." Psalm 121: 1-2
As a nature lover, I find strength & rejuvination in the great outdoors. I feel refreshed, calmed & alive. It is also a place where I find I have the best communion with God. Nothing to distract me that hasn't been created by Him. The sounds of the birds are His, as is the voice of the wind. Standing on a mountain gazing down on a valley below, I find my strength in His creations and I find my peace.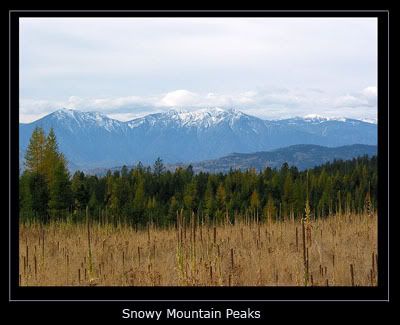 I lift my eyes up to the mountains
Where does my help come from?
My help comes from You, maker of heaven
Creator of the earth.
Oh how I need you Lord, You are my only hope
You're my only prayer
And so I wait for you to come and rescue me
To come & give me life
~Brian Doerksen