I admit it! I'm a Christmas NUT! I love decorating! I love wrapping presents. I love carols! I love colored lights. All of those typical Christmasy things bring me great JOY. I usually start my Christmasing in early November, putting out a decoration here & there, playing a few Christmas songs & it escalates throughout the month. Because I have a real Christmas tree, it has to wait till December. Well, its December First so...this is Christmas Tree Weekend!
I know Christmas isn't a joyous time of year for everyone & I respect that. A lot of memories are built in to special holiday seasons & they aren't always good, sometimes hurtful, sometimes painful & sometimes angry feelings come out around this time of year. Some people would love to skip Christmas altoghter. Some people hate the hustle & bustle of the commercialism of Christmas. Some people believe Christmas is too religious or not religious enough. Many people are afriad of offending others by saying "Merry Christmas" as opposed to "Seasons Greetings". I'm not one of those people.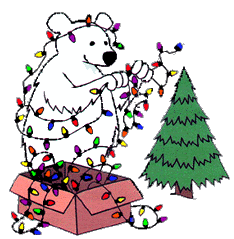 I love that Christmas is both a religious holiday and a commercial holiday. I love that its a day where Christians can celebrate the birth of Jesus. I love that the decorations & gift giving brings me such joy. I love singing "Silent Night", "Joy to the World" and "Hark the Herald Angels". I also love singing "Deck The Halls" and "Jingle Bells". Do I contradict myself? Perhaps. Am I sitting on a fence about it? Absolutely not! I find joy in both parts of Christmas, both the spiritual & the commercialism. It is certainly possible that its one or the other for you? Or both! My wish for you is, whatever your Christmas traditions are, that they bring you JOY for the month of December.

So if you find your joy by hanging garland around the windows or displaying a Nativity set on your mantle, or both, embrace those tradtions so you too, can anticipate this as a season of joy, year after year!




"JOY to the world, the Lord is come, let earth receive her King"
"Deck the Halls with boughs of holly, tis the season to be JOLLY"