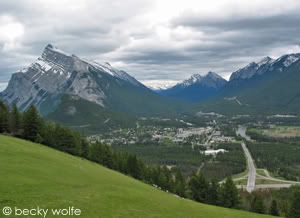 Today I present you with a photo tour of Banff, Alberta. This beautiful little tourist town is nestled in the Canadian Rockies. It is an adventurers launching point. Great skiing, hiking, biking, rock climbing and more can draw you to this town. Not adventurous, then maybe the breath-taking mountain views, interesting caves, or the abundant wildlife. All waiting to be discovered by you!
In the summer, its over-flowing with tourists. But all times of year can offer you the best of Banff. I took myself on a weekend getaway in June, a few years back. I did the full tourist experience. Stayed in a B&B, took the Gondola up the mountain, drove up to the ski hill, photographed wild life, hiked by the river and visited the caves.
Not trying to give your a tourism pitch, because it IS an expensive little tourist town, but just wanted to share with you one of Canada's gems. If you want specific details, check out their websites like
www.banff.com
or
www.banff.ca
Inside the cave with warm mineral springs at the Cave & Basin National Historic Site
Black Bear in the rain
Ratty-looking female mountain sheep happily posing for me on Mt. Norquay
One of the best things to go see, as a tourist or as a guest, when you go to Banff is the
Banff Springs Hotel
. It is the most beautiful hotel in the area. Its free to go visit the grounds & walk inside the building. The architecture is fantastic. I highly recommend a visit here.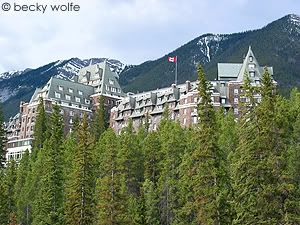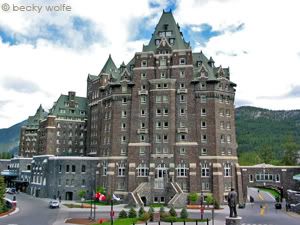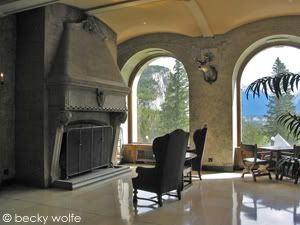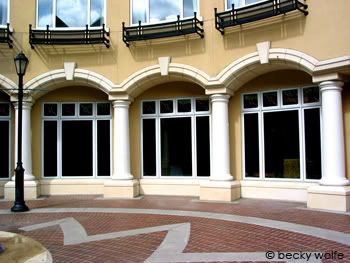 And, if you're slightly afraid of heights like me, a really worth-while cure is taking a ride in the gondola to the top of Sulpher Mountain. Because this was one of my 'self-discovery' weekends, I decided that a ride in a free-swining-attached-to-a-skinny-cable was just what I needed. I photographed myself in the gondola to prove to others I did it. But the top was certainly worth it!
Banff Gondola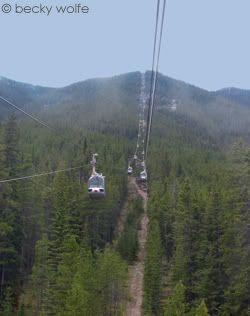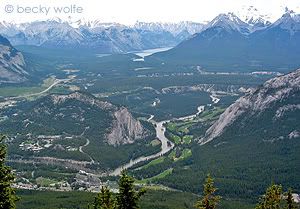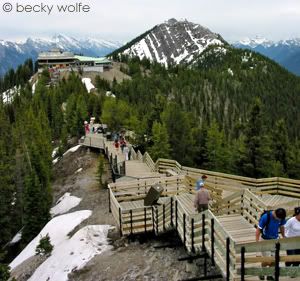 Boardwalk at the top
So, there's a short photo tour of the touristiest parts of Banff, Alberta, Canada!