One last reminder that February is indeed STILL WINTER. Our normally brown end of February was blanketed with glistening white this morning. Spectacular & beautiful! I couldn't resist running out in my backyard with my camera before work. A bit dark still but I knew by lunch time, the icy magic covering each branch & twig would be gone!
And I was right, the sun since came out & the winter wonder melted back to our regular brown!
But I still managed to get a few shots to share...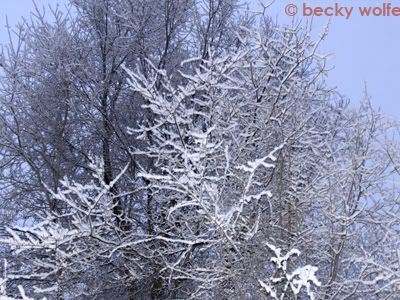 Honor and majesty are before Him;Strength and beauty are in His sanctuary. Psalm 96:6